Advertiser Disclaimer
This blog post may contain references to products or services from one or more of our advertisers or partners. We may receive compensation when you click on links to those products or services.
---
The competition between Lyft and Uber has never been more fierce, especially during a time when the worker status of being an independent contractor as a freelancer for Lyft and Uber is being questioned in California. The outcome of Prop 22 will most likely pave the way how the future looks for the ride-hail companies because California is a major market and source of income for Lyft and Uber drivers.
During a time when coronavirus is raging and still a public health concern, a lot of peoples' forms of income may be impacted or even reduced. Thus, this high stakes legal case can be very costly to self-employed individuals who rely heavily on gig economy apps similar to Lyft and Uber.
Although there is much to be debated between the two ride-hailing apps, each of the apps have their own unique persona, feel, and advantages that distinguish them from each other. In this post, you will discover the in-depth side-by-side details on which company pays drivers more, Lyft vs Uber. From there, you get to decide, which is ultimately the better driver app for you.
The case for Lyft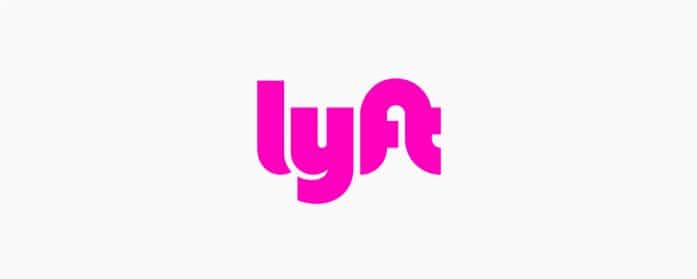 Lyft was founded 3 years after Uber and has a huge 40% market share, operating in over 200 cities in the United States. Lyft, a company valuation of over $5.5 billion, has not lost ground ever since coming to market. Simply put, the competition between Uber is as fierce as ever from when Lyft was first founded to present.
Lyft in many ways is different from Uber if you pay attention to their business model and the services their app offers. It is easy to confuse both ride-hail apps because they offer similar services. The differences may be subtle, but definitely impact the customer and driver relation because every design difference is part of the experience.
---
Become an Insider
---
How Lyft's business model works
Lyft is basically a cab aggregator in streamlining the logistical hurdles of finding a ride and making the transaction seamless through a mobile phone app. Lyft profits by taking 20% of the entire ride transaction. The other 80% goes towards paying the driver. There several popular ride options with Lyft as a customer:
Lyft dedicated car ride
Lyft Plus (7+ seater cars)
Lyft Line (ride sharing)
Lyft oftentimes offers heat maps in which some neighborhoods or zones compensate more to the driver for servicing that area. The heat maps in effect attract more Lyft drivers to crowd and service a higher paying region to get a higher rate of payout.
The case for Uber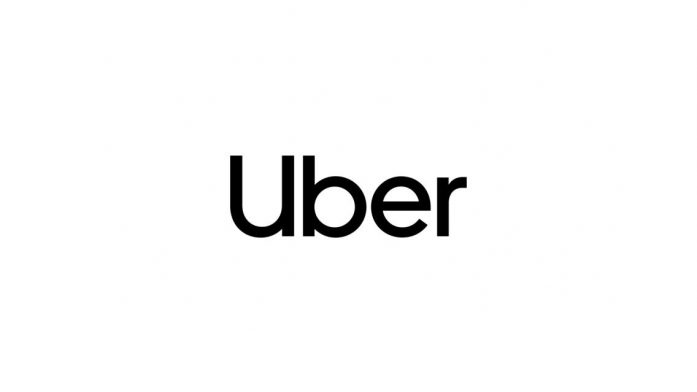 Uber over the years, has emphasized user trust and safety on its platform, and it shows. While Uber boasts a much bigger market size of the ride-hail economy in the U.S. and internationally, safety is still a top priority of Uber. Over the years, you started to see safety features that highlight this:
"Follow my ride" feature to share where the driver is at any point in time on map navigation to a close friend, relative, or partner in case of a worst-case scenario.
Uber keeps the driver focused on the road by making the process "touchless" when a driver has already begun their route and is on the road.
Uber tells drivers beforehand brief information on who the person you are picking up and their rating for the driver to vet before accepting the service transaction.
The app has its own built-in map that is reliable and trustworthy. Uber does not depend on a 3rd-party GPS for navigation, which means drivers can maintain focus on the road and not worry about switching to Waze or Google Maps. Safety is a priority with Uber.
Uber now allows the driver or passenger to record an Uber ride for safety measures.
Ability to call 911 quickly straight from the Uber app
How Uber's business model works
The business model of the most popular ride-hail app is rather straightforward. They offer a wide-range of ride options that includes:
UberX (dedicated car ride)
UberXL (up to 6 passengers)
Uber Black (upscale car ride)
Uber Pool (economy ride sharing)
The piece of the pie or transaction fee that Uber profits from the entire transaction range from 20-25%. The fares are based around the following elements in determining the pricing: the base rate, the distance of the ride, and the current demand for a neighborhood. What is great about Uber is that they are upfront and transparent about how much the driver can earn and even offer surge pricing, which can improve your overall compensation.
The side-by-side Lyft vs Uber comparison
The difference between Uber and Lyft
The ride experience between Lyft and Uber are night and day. Each company is trying to carve its own niche. While Lyft's company language towards customers and drivers are more "friendly" and "community" oriented, Uber's company language is more geared towards a more formal and professional, personal driver user experience upon booking a car ride. In many ways, these small tweaks in rider experience trickle down and impact the bottom line, the customer.
The Lyft ride experience
Drivers are considered your "friend" during the duration of the ride leading to potential conversational situations.
Lyft drivers sometimes display the pink mustache on their front grill, so that a user can easily spot the car, which speaks to the informal feel that Lyft is aiming for.
Lyft enables customers to tip their drivers after a ride has ended.
Lyft is only operating in the United States, currently.
The Uber ride experience
Passengers tend to ride only in the backseat of an Uber ride
Uber drivers tend to display a small Uber logo on the front windshield of their car
The language that Uber conveys is that the driver is your personal driver during the duration of the service
Uber operates worldwide and is present in over 67 countries and counting
Which pays more? Lyft or Uber?
From my experience, the pay rate for Uber tends to be average around $13.50/hour and with Lyft $17.50/hour. But these rates may vary depending on location, demand, and surge pricing.
Lyft tends to offer more driver sign-up bonuses that are frequent and lucrative. Whereas for Uber, the company tends to shy away from offering too many promotions and is rarer to be had.
Lyft allows customers to tip through the app shortly after each ride ends as well, which is a bonus considering the tip system on the Uber app is a bit obscure and doesn't do a good job of reminding the customer to tip shortly after a Uber ride, which can lead to fewer tips overall.
Lyft also offers the occasional heatmap offering in which Lyft pays more for servicing certain neighborhoods that are more in demand. By servicing these areas as a Lyft driver, you are eligible for a higher pay rate per ride, which is always an added bonus because every bit counts.
All in all, I recommend signing up for both apps to switch off during downtime to maximize profits. Time and time again, I often hear among drivers that Lyft offers the highest driver sign-up bonuses and highest payout on a per-ride basis than Uber, but the best way to truly compare is to experience it for yourself.
Which ride-hail app has more customers? Lyft or Uber?
Uber hands down offer the most opportunity to earn compared to Lyft. For every 1 Lyft ride, there are generally 2 Uber rides, which means although Uber doesn't pay necessarily top dollar for each ride, Uber offers more frequent opportunities for drivers to earn. In other words, less downtime sitting around earning nothing.
Can I use both Lyft and Uber apps to maximize profits?
Yes. Doubling up on both driver apps is actually the smart way to approach gig economy apps like Lyft and Uber because you are only paid during the task. You are not paid for the downtime when you are waiting for a pending order to come your way. By signing up for both apps and keeping them both online when looking for an order, you are able to reduce downtime and get more orders quicker to maximize time and profit efficiency.
The best approach is to serve whichever app gives you an order on a first come first serve basis. From there, you turn off the other driver app once an order has been received and accepted. By following this tactic, you are able to fully use both driver apps and maximize profit to your advantage.
---
Editorial Disclaimer: The editorial content on this page is not provided by any of the companies mentioned, and has not been reviewed, approved or otherwise endorsed by any of these entities. Opinions expressed here are author's alone
The content of this website is for informational purposes only and does not represent investment advice, or an offer or solicitation to buy or sell any security, investment, or product. Investors are encouraged to do their own due diligence, and, if necessary, consult professional advising before making any investment decisions. Investing involves a high degree of risk, and financial losses may occur.
---