Advertiser Disclosure
This blog post may contain references to products or services from one or more of our advertisers or partners. We may receive compensation when you click on links to those products or services.
---
You may have already been aware about the Ripple hype, but what about Stellar? Where Ripple is based on a top-down concept revolving around financial institutions first, Stellar focuses on a bottom-up model. In other words, Stellar's main focus is on the consumer from micropayments similar to today's Venmo.
You may be saying to yourself, how practical is that considering that cryptocurrency tends to fluctuate a lot or does Stellar serve an utility purpose? I will get to that in a moment. In this post, I hope to answer some of your questions about Stellar and why I am a supporter as well.
What is Stellar?
Stellar's mission objective is to make monetary transactions quicker, cheaper, and more reliable than today's current systems. The team behind Stellar is trying to redefine how we see peer-to-peer transactions on a global scale. To understand Stellar, you need to understand how the universal Stellar Network operates. The slideshow from Stellar does a good job in showcasing the practicality of its product in a potential real life scenario of converting USD to EUR using Stellar Lumens (Lumens is the name of Stellar's currency).
In other words, the Stellar Network enables fee-free transactions worldwide by acting as an intermediate or escrow by using their currency, Lumens, as leverage or credit. Stellar is sort of like an escrow or exchange, but one that is able to convert any type of currency into anything your heart desires in matter of seconds.
Why Stellar has great potential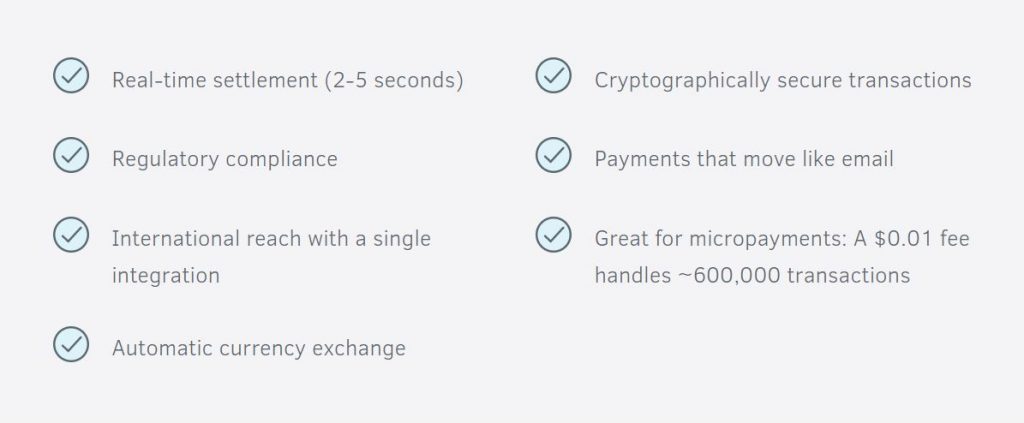 In addition to these amazing feats that Stellar is able to accomplish, the team behind Stellar has been very transparent about their future plans and goals. You can read Stellar's whitepaper here.
Recent major developments on Stellar
Deloitte, a big four accounting firm, is already building innovative services on the Stellar Network
FairX, a new exchange backed by IBM that looks to make it easier for consumers to buy cryptocurrency, announced it will heavily be using the Stellar Network
Stellar is ranked number 10 of all cryptocurrencies in terms of market cap size according to CoinMarketCap
IBM CTO on Twitter "2018: expect it to be the a year of more Stellar-based ICOs"
Tempo, Powered by the Stellar Network, Has Been Selected to Join The Tokyo Government Blockchain Accelerator Program
Stellar is beginning to get noticed by large media outlets like Forbes
Kik Interactive, known for their messaging application, has moved from Ethereum to the Stellar Network
Read the 2017 End-Of-The-Year Roundup by the Stellar team themselves.
My thoughts about Stellar moving forward
Currently one Stellar Lumen is valued at $0.32. Considering how massive the market is for Stellar and seeing the success that Ripple is having, I honestly think Stellar is undervalued. Add to the fact that it is relatively difficult for the average investor to obtain Stellar Lumens (XLM) at the moment because not all exchanges offer it. The target market focus between Ripple and Stellar are so different that I believe they can actually coexist and may even complement each other.
The main edge that Stellar has in my mind is that its focus is on the consumer. I follow PayPal a bit, and lately what have been driving its stock growth has been due to Venmo being a super hero. I truly believe that the market demand for a product like Stellar is practical and has huge potential. Also, the fact that they are targeting mobile payments and making it easier for developers to implement the Stellar Network is huge. It will just come down to execution in my mind.
My gut feeling tells me that Stellar will hit prime time soon and in the 2018 calendar year, it will make major strides in terms of development, community, and funding. Stellar is going to be among the first protocol able to cross deck multiple fiat currencies, which is huge.
---
Become an Insider
---
Podcast
---
Editorial Disclaimer: The editorial content on this page is not provided by any of the companies mentioned and has not been endorsed by any of these entities. Opinions expressed here are author's alone
The content of this website is for informational purposes only and does not represent investment advice, or an offer or solicitation to buy or sell any security, investment, or product. Investors are encouraged to do their own due diligence, and, if necessary, consult professional advising before making any investment decisions. Investing involves a high degree of risk, and financial losses may occur.
---