Advertiser Disclosure
This blog post may contain references to products or services from one or more of our advertisers or partners. We may receive compensation when you click on links to those products or services.
---
It has been a while since I've posted about Ripple XRP. The last time I posted about Ripple XRP was January 6, 2018 on the piece called Why I am Bullish on Ripple XRP Solving the Cross-Border Payments Problem. Rest assured, I am still a Ripple supporter as much as the next guy. In light of the recent developments for Ripple XRP, and to prove that I am still an avid Ripple supporter, I decided to make another infographic. I hope you guys enjoy the graphic, and it is of some use for the community. All I ask is for you to attribute the infographic to my blog if you decide to use it. I hope it did not disappoint.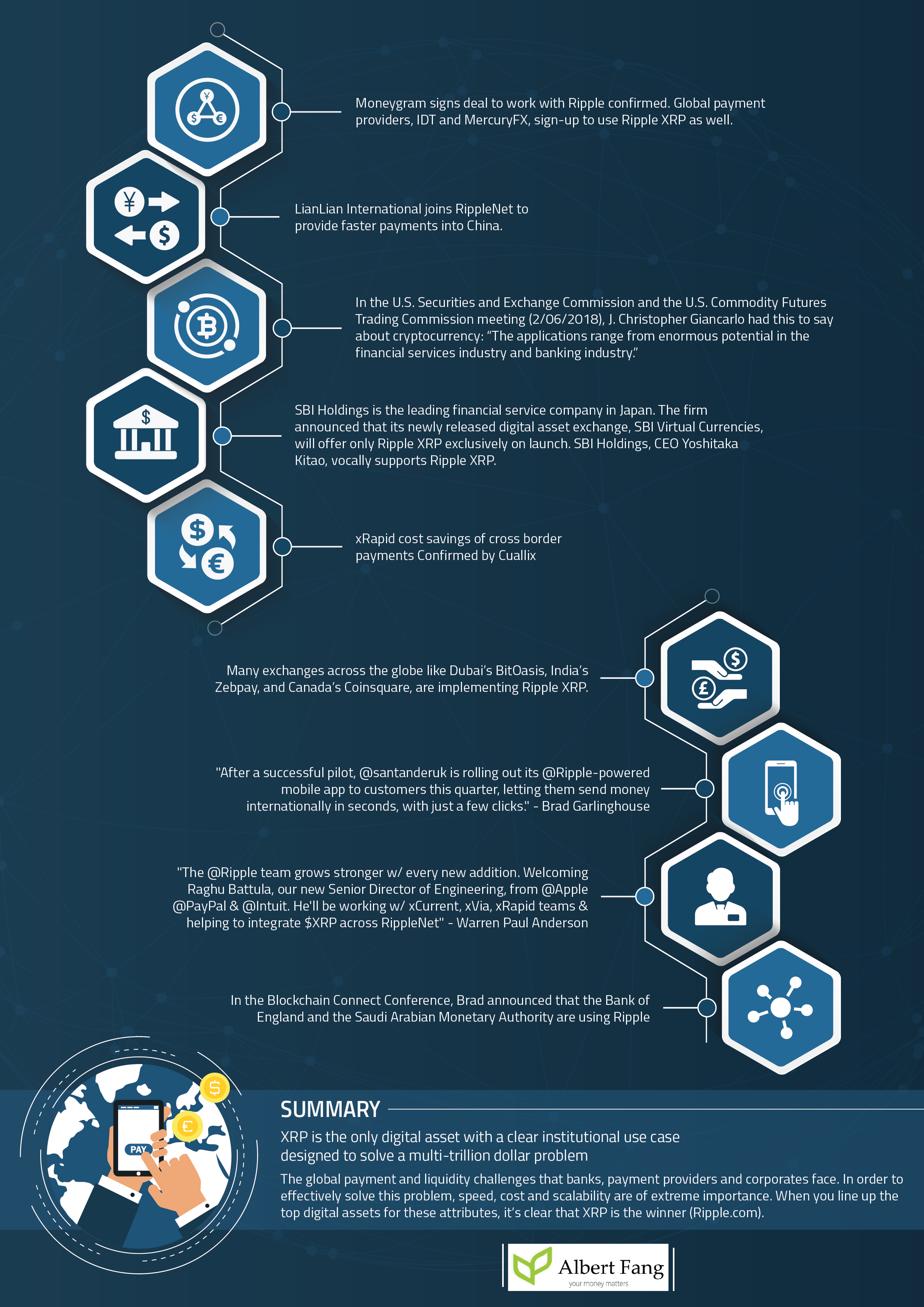 Thanks again!
---
Become an Insider
---
Editorial Disclaimer: The editorial content on this page is not provided by any of the companies mentioned and has not been endorsed by any of these entities. Opinions expressed here are author's alone
The content of this website is for informational purposes only and does not represent investment advice, or an offer or solicitation to buy or sell any security, investment, or product. Investors are encouraged to do their own due diligence, and, if necessary, consult professional advising before making any investment decisions. Investing involves a high degree of risk, and financial losses may occur.
---