Advertiser Disclosure
This blog post may contain references to products or services from one or more of our advertisers or partners. We may receive compensation when you click on links to those products or services.
---
If you haven't heard yet, the Basic Attention Token (BAT) team behind the Brave web browser has announced a free giveaway amounting up to $1 million BAT for users to promote verified BAT publishers on a first-come basis. Each individual is able to claim their free $5 promotional BAT (limited time) by installing the Brave browser and enabling their wallet. In other words, you can now promote early adopters of BAT's publisher program and support them by donating BAT to them for delivering excellent content.
If you are confused on how to claim the promotional Basic Attention Token, do not fear. I will be making a tutorial on how to claim the free promotional credit, courtesy of the Basic Attention Token team, below.
How to claim the promotional BAT
The first step is to install the Brave web browser onto your desktop. Once you have done that, a pop-up should appear after the first website you visit about the promotional credit from the BAT giveaway.
---
Become an Insider
---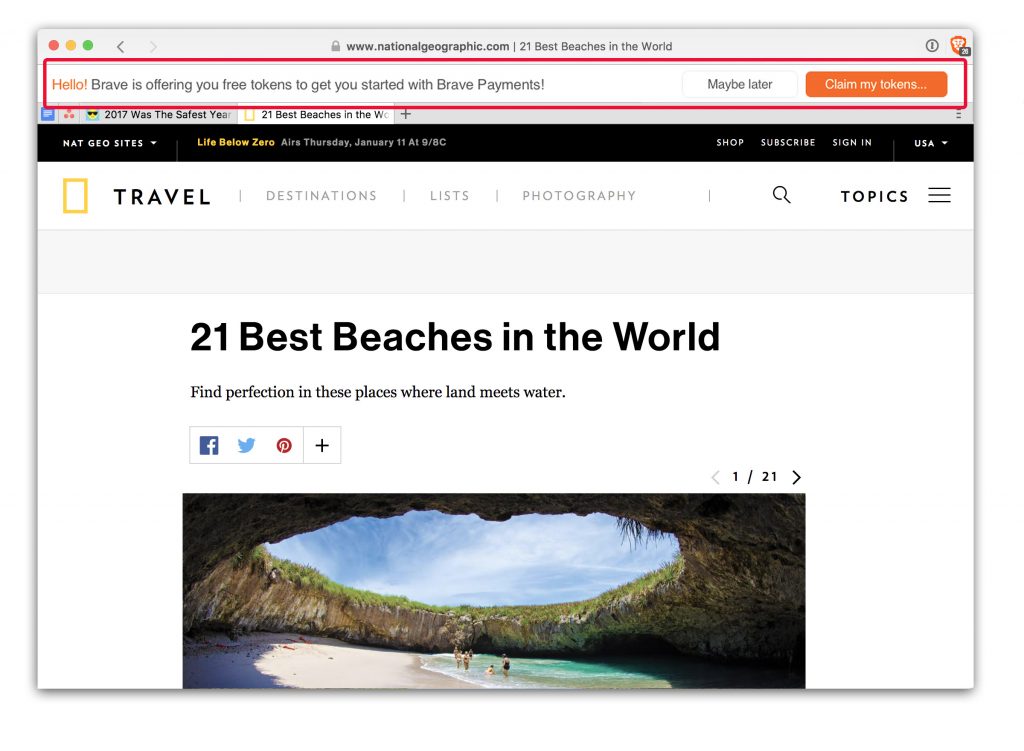 If the pop-up displayed in the image below does not populate, consider going to 'Settings' and then under 'Payments' to select 'Enable Payments.' On the right, if the giveaway is still going, it should detail some information about the free promotional BAT credit. Click 'Accept my token grant.'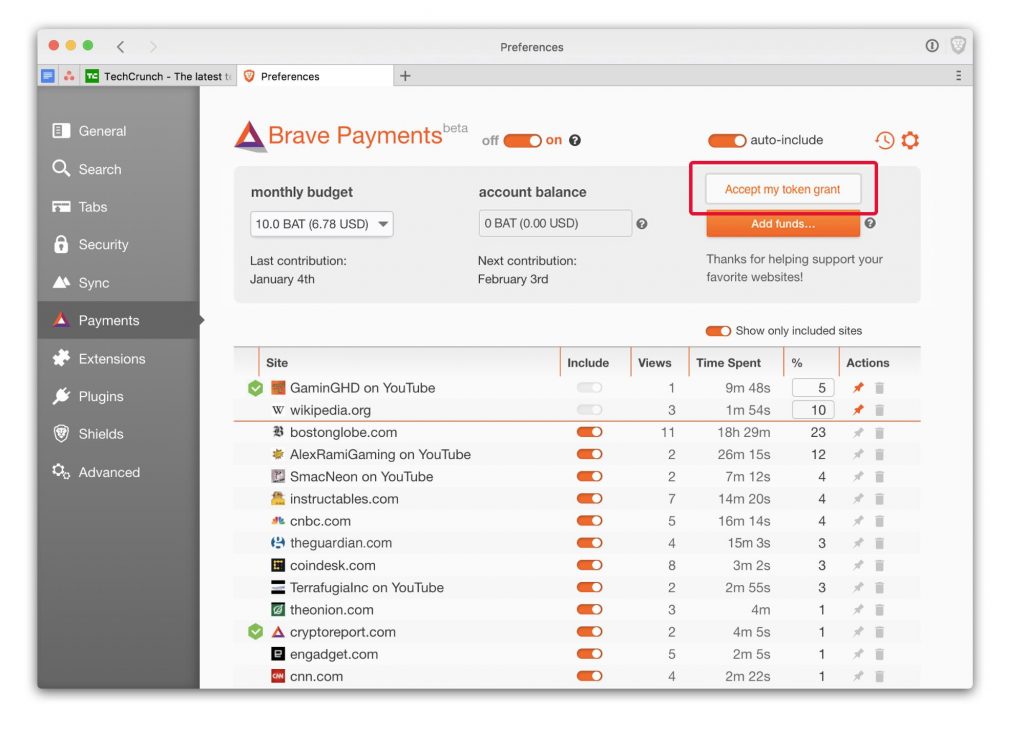 Once you have claimed the Basic Attention Token, the following message should appear. Your wallet should now reflect the new promotional credit amount. Realize that the free credit must be used within 90 days upon redeeming them. Thus, it is advantageous to have a verified BAT publisher(s) in mind to donate to (hint hint: my blog is now a verified BAT publisher).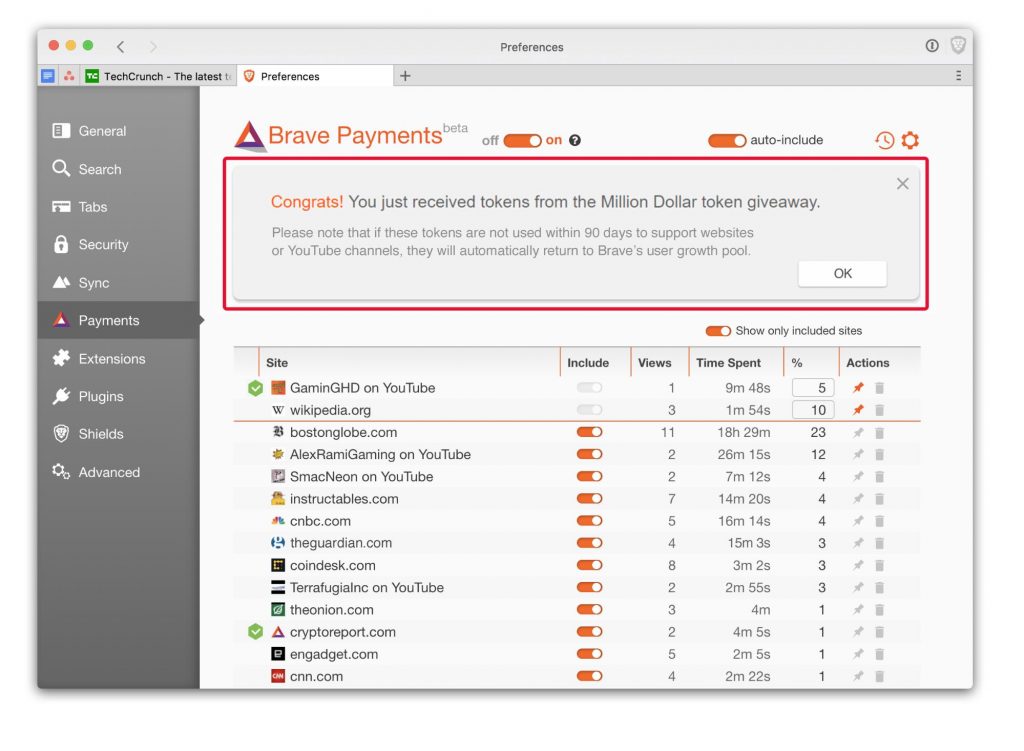 At the moment you can only donate a percentage of your overall wallet each month to verified BAT publishers (the green check mark symbol above). In the future, the Basic Attention Token team will be implementing immediate donations. However, for the time being, you can only specify how much of your wallet will be donated upon the contribution period that occurs at the end of each month.
And that is it! Simple, right?
I really think this is a smart marketing move for the BAT project because it kills two birds with one stone. Not only are publishers now joining Basic Attention Token in herds, they are essentially getting great publicity from word of mouth. Since the announcement, Brendan Eich, creator of Javascript and co-founder of Mozilla Firefox and now founder of Brave & BAT, reported that verified BAT publishers has climbed almost over 9,000. The BAT project is making great strides and I for one am excited for what the future holds for the project.
Read Why I Invested in Basic Attention Token.
---
---
Editorial Disclaimer: The editorial content on this page is not provided by any of the companies mentioned and has not been endorsed by any of these entities. Opinions expressed here are author's alone
The content of this website is for informational purposes only and does not represent investment advice, or an offer or solicitation to buy or sell any security, investment, or product. Investors are encouraged to do their own due diligence, and, if necessary, consult professional advising before making any investment decisions. Investing involves a high degree of risk, and financial losses may occur.
---