Advertiser Disclaimer
This blog post may contain references to products or services from one or more of our advertisers or partners. We may receive compensation when you click on links to those products or services.
---
What is NEM?
NEM is known as the New Economic Movement (NEM). The cryptocurrency operates a platform consisting of both public and private blockchain technologies to enhance its security. The New Economic Movement coin is different from other cryptocurrencies because of the nature of their blockchain infrastructure and is oriented towards big businesses. The blockchain has a consensus type of governance, which offers users the Smart Asset feature enabling them the ability to customize arrangements of digital property within the blockchain.
How NEM works
The New Economic Movement blockchain was not forked or based on existing systems; the foundation built NEM from scratch. NEM is basically a digital ledger or book that records and keeps all transactions made with its currency. The smart asset feature allows each user to set a specific smart contract and, in effect, create their own piece of the blockchain that communicates with the NEM chain.
The New Economic Movement has two blockchains; one that is public and visible, and one that is private and anonymous to all without permission. The end-user can customize their experience to meet their needs whether it may be the characteristic nature of decentralized and public or centralized and permission-only access in the NEM platform. In other words, the users of NEM will have many options at their disposal.
---
Become an Insider
---
The New Economic Movement blockchains use Proof of Importance (POI) to regulate its transactions and ledgers. The POI is a three-factor test that weighs the miner's vested stake, or long-term holdings, the transaction partners, and the volume and rate of transactions over the most recent 30-day period. The Proof of Importance system offers greater efficiency and reliability than Proof of Work or Proof of Stakes through its checks and balances. Additionally, Proof of Importance encourages both accumulation and spending, which increases usage of the currency.
How to buy NEM at a legit cryptocurrency exchange?
The most popular and well-respected cryptocurrency exchanges are Coinbase, Binance, and Crypto. They have been in the industry since the inception of crypto. To buy the crypto you are looking for, simply register for any of the cryptocurrency marketplaces below and claim the bonus sign-up offer as well.
Recent major developments
The New Economic Movement blockchains are ideal for business uses at the enterprise level. They do not require extensive effort to make existing private systems compatible with NEM. The smart asset technology is compatible to many of the modern computing languages used today, which allows companies to adapt to blockchain technology easily.
The NEM blockchain has potential usages in the Internet of Things aswell. It can act as an authorizing signature to permit actions or transactions to proceed in smart contracts. The New Economic Movement blockchain can act as a signature to permit self-managed machines to operate independently. For example, a solar panel system could have New Economic Movement crypto-signature authorization to send excess electric power to a buyer whenever the household needs are satisfied by the present supply.
Fun fact
The New Economic Movement has an agreement with the Malaysia Digital Economy Corporation. The mission of the Malaysia MDEC is to regulate digital security and infrastructure. The focus of the government function is in the high-tech sector in Malaysia. Whereas, the extension of blockchain technology is meant to target areas of commerce outside of the financial sector. Although NEM still has ways to go, the smart asset blockchain technology may establish itself in a niche that could easily grow as governance begin to understand the impact of NEM's technology.
---
Find out the best stocks to buy in 2022
Join 200,000+ subscribers today and claim a free 14-day trial of Seeking Alpha Premium. Cancel anytime.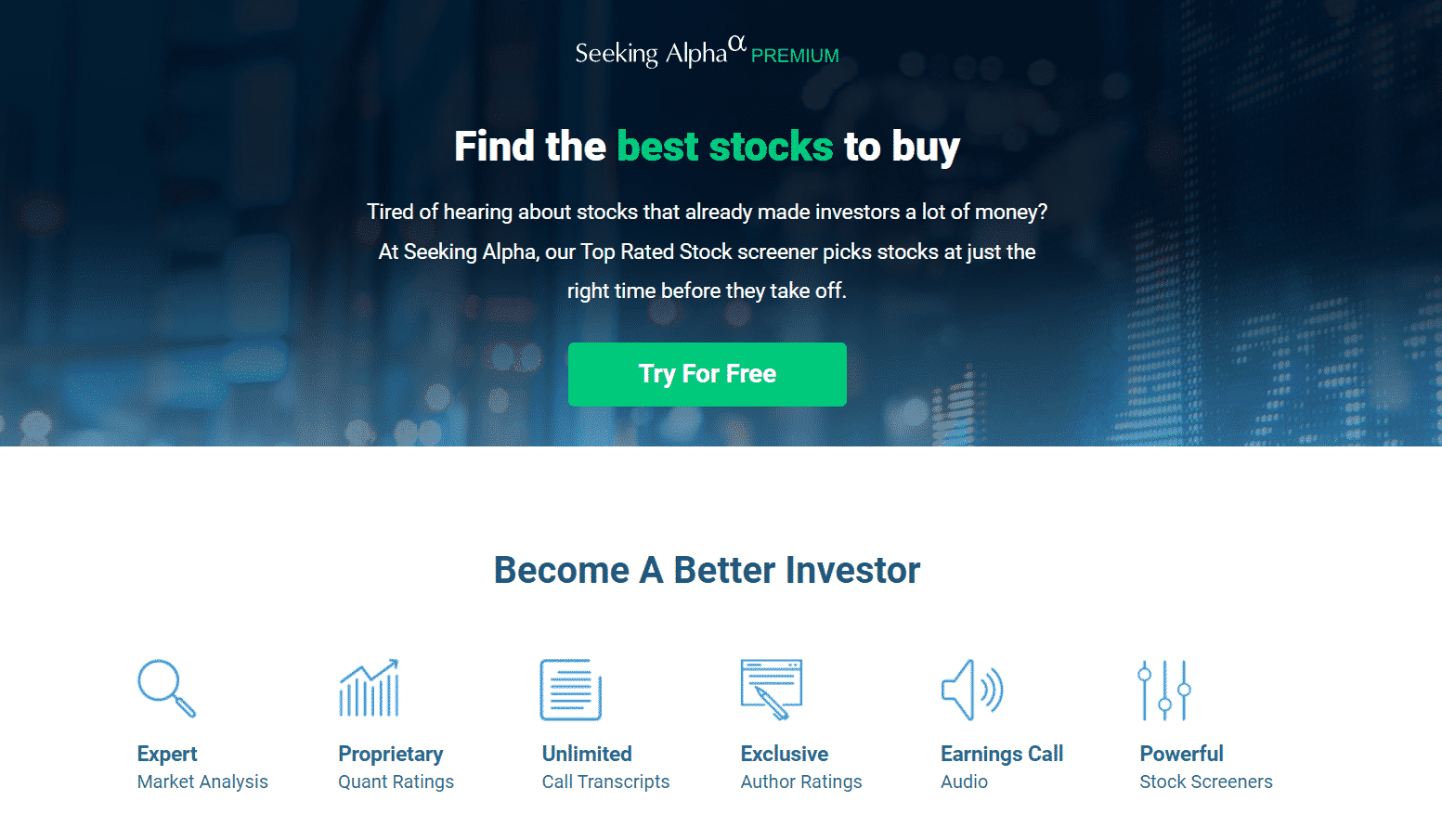 ---
Editorial Disclaimer: The editorial content on this page is not provided by any of the companies mentioned, and has not been reviewed, approved or otherwise endorsed by any of these entities. Opinions expressed here are author's alone
The content of this website is for informational purposes only and does not represent investment advice, or an offer or solicitation to buy or sell any security, investment, or product. Investors are encouraged to do their own due diligence, and, if necessary, consult professional advising before making any investment decisions. Investing involves a high degree of risk, and financial losses may occur.
---