Advertiser Disclosure
This blog post may contain references to products or services from one or more of our advertisers or partners. We may receive compensation when you click on links to those products or services.
---
In the day and age where almost everything transactional is now online and digital, secondhand marketplaces like classified ads for selling used goods are no exception.
Today's post will highlight the pros and cons of marketplaces like LetGo, OfferUp, and Craigslist, which offers users to post classified ads to sell used merchandise locally with little to no hassle online on the web.
What is a secondhand marketplace?
Secondhand marketplaces are basically where used goods and merchandise are exchanged for cash and vice versa. A good example of a secondhand marketplace is a flea market. However, due to the nature of most things moving to digital, online marketplaces like LetGo, OfferUp, and Criagslist offer viewing secondhand merchandise a breeze at the convenience of viewing at your own home computer or mobile phone without having to leave your house.
Which is the most popular marketplace for selling used goods?
Although Craigslist is still the juggernaut in classified ads, it is facing some stiff competition from the likes of Letgo and OfferUp. Letgo has well over 30 million users and is constantly growing. The order is as follows in terms of popularity and exposure.
---
Become an Insider
---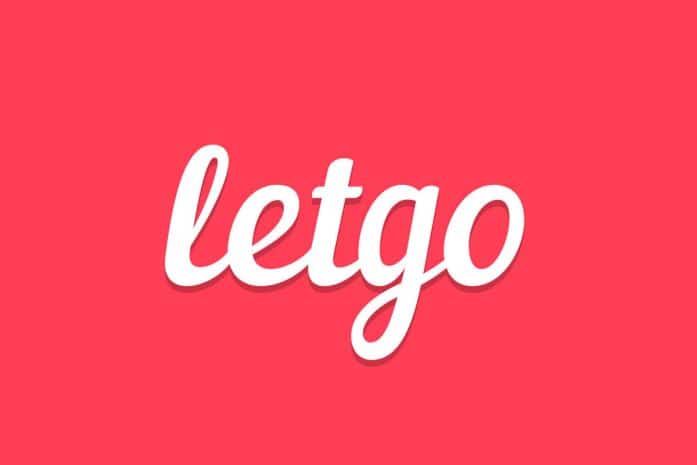 The case for Letgo
Letgo, with over 100 million app downloads and counting, is one of the biggest local marketplaces for selling and buying secondhand items within your neighborhood locally, safe, and sound.
What makes Letgo unique and more secure than its competitors are its user verification methods to ensure the people you are speaking to are actually real people, and you are less likely to fall for a scam. Letgo prioritizes and verifies via social media profiles and peer reviews within the community in order to weed out bad apples within the marketplace. In other words, Letgo has a great system for combating spam and prioritizes quality over quantity of listings.
Are there any selling fees for listing on Letgo?
Listing on Letgo is completely free, so you have absolutely nothing to lose to declutter your home and list items you no longer need.
How does Letgo work?
You simply register for a Letgo account via desktop or mobile via the app store. Once you have the app installed on your phone, you simply take photos of the item you are listing and enter in any necessary information or description of your item before listing it on the marketplace.
How does Letgo make money?
Currently, Letgo is completely free to buy and sell because the company is focusing on growth more than on monetization. The company is fully backed by investors so they have the luxury of creating a marketplace free of monetization for now.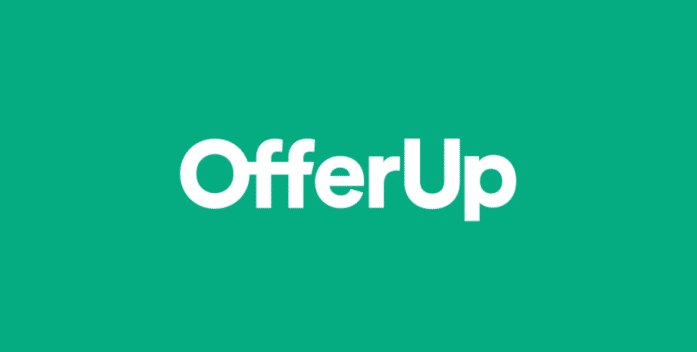 The case for OfferUp
Similar to Letgo, OfferUp is another classified ad community. The only thing to be aware of is that OfferUp is more up and coming and has about half of the community of Letgo. However, that doesn't mean you shouldn't list your secondhand items on OfferUp. OfferUp has one of the more loyal fanbases around so they spend a lot of time on the app, viewing new items on the marketplace so the last thing you want to do is discount the marketplace.
Are there any fees for selling on OfferUp?
OfferUp is completely free of fees to list your item. However, there is a $1.99 minimum or a 12.9% fee to the seller if you successfully sell your item. The marketplace does however give you the option to opt for paying through Paypal or credit card – although I'd strongly recommend opting for meeting up in person so you can examine the condition of the product overusing digital payment methods upfront. Only recently, OfferUp started offering shipping services to now compete against eBay.
How does OfferUp work?
OfferUp makes it really simple for the end user to list their items on the marketplace. The whole process has been streamlined to ensure there is no confusion and your item gets listed and gets the most exposure pronto.
The first step is to register for an OfferUp account, snap a picture of your items and fill out any necessary description of your used good and its condition, and hit submit to list your item on the marketplace.
Tip of the day to successfully selling for more cash
I'd recommend taking a peek at a rival listing to take note of and see which helps make your listing stand out more so you can secure a much bigger cash reward for your item, despite its condition.
Which marketplace pays more?
Due to the sheer popularity and size of Letgo and Craiglist's marketplace and free of fee business model for the end-user, I'd strongly recommend checking out those marketplaces first before checking on OfferUp. OfferUp is the only rival competitor that charges for fees upon a successful sale even though it has the smallest market share.
---
---
Editorial Disclaimer: The editorial content on this page is not provided by any of the companies mentioned and has not been endorsed by any of these entities. Opinions expressed here are author's alone
The content of this website is for informational purposes only and does not represent investment advice, or an offer or solicitation to buy or sell any security, investment, or product. Investors are encouraged to do their own due diligence, and, if necessary, consult professional advising before making any investment decisions. Investing involves a high degree of risk, and financial losses may occur.
---