Advertiser Disclosure
This blog post may contain references to products or services from one or more of our advertisers or partners. We may receive compensation when you click on links to those products or services.
---
Black Friday is just around the corner and it's time to talk about the best deals that you can make once-popular retail stores slash down prices on numerous products. Although Black Friday can benefit everyone, students – particularly student-athletes – are the few who can truly take advantage of the discounts offer since their budget might be limited.
And given that gears and apparels are crucial when it comes to training and exercises, snatching slashed down products can give you an edge over the competition. Even some psychological studies claim that by simply wearing clothes that are in line with what you're doing – enclothed cognition as it's being called– then a wearer's focus on a particular activity is enhanced.
With that said, where can you find deals online that offer discounted prices on a certain item you're looking for? And are there any big brands out there who are willing to cut down prices to bolster sales during Black Friday? Let's find out.
Under Armour has become one of the leading brands for student and professional athletes alike across the globe. And since the company has been offering up to 40 percent discounts on select items during Black Friday in recent years, there's a high chance it will employ the same marketing strategy next month.
Under Armour offers a wide variety of apparel for athletes ranging from microfiber polyester shirts and stylish hoodies to sweatpants and eye-catching sneakers. UA also offers discount code for students – you can grab one here – so you don't actually have to wait for Black Friday to shop.
Adidas has been known to jump on the Black Friday bandwagon to attract more sales during the holidays. And similar to Under Armour, this sports brand has made a name for itself catering to athletes' needs. Hats, hoodies, shirts, pants, shoes, gym bags, carry bags – whether you're an athlete or a person who's just into a healthier lifestyle, you can never go wrong with Adidas.
The company's site is actually preparing for Black Friday. And if you sign up now, you can get a 15 percent discount on Adidas products once the holiday rolls around.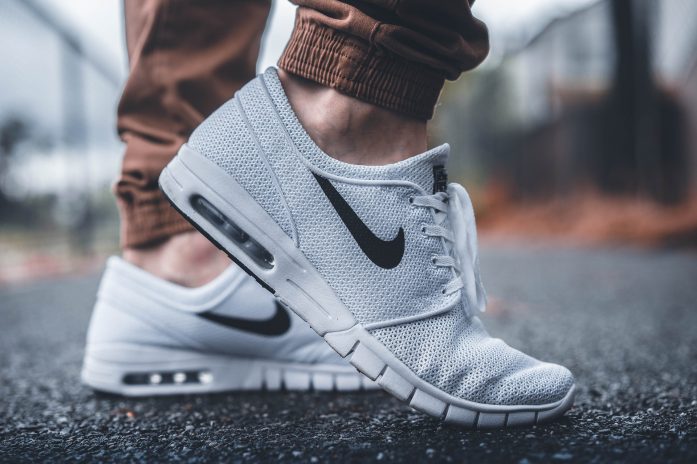 Known worldwide as one of the top brands for athletes, Nike has been offering discounts during Black Fridays for years. Unfortunately, it's difficult to shop online and wade through the company's site as the discounts aren't nearly arranged to suit a visitor's needs.
Be that as it may, Nike is still a great brand to visit during Black Fridays as their product is top of the line, not to mention quite popular. It's still unclear, however, if Nike will extend its offers to  Cyber Monday for its products like what's been seen with other well-known apparel manufacturers.
Although Apple is known as a tech giant, the Cupertino-based company has slowly expanded its brand into the sports industry. The Apple Watch alone has become one of the most sought after wearables in the market as it offers extensive insight for people who are looking to track down their progress for health and exercise routine.
Of course, with the Apple Watch 5 recently launching, it's unlikely that the tech juggernaut would slash down its price significantly, maybe around $20 to $30, not much more. The good news is that the Apple Watch 3 – although not as advanced as its newest kin – will see its cost drop by a considerable amount. Indeed, the company has already opted to slash down the smartwatch's price by $90, bringing it down to $180. 
Amazon
Since Amazon saw record-breaking sales during last year's Black Friday, there's no doubt that the company is gearing up for another splash this year. The retail giant is expected to slash prices on numerous products across the board.
If you're interested in purchasing an AirPod next month for your daily routine at the gym, then you're in luck since Amazon will likely offer discounts on Apple's first-generation wireless earbuds. If AirPods isn't what you're looking for, perhaps Amazon's own Echo Buds might be the right fit. The Echo Buds are a great companion during workout sessions as it has hands-free Alexa access, strong active noise cancellation, and decent battery life that can last you up to 20 hours per charge.
Amazon is known to launch its Black Friday deals for weeks. If the company follows the same pattern it did last year, expect to see these discounts drop in mid-November and will likely end after Cyber Monday, which will be on Dec. 2.
Although Target isn't exactly known for its apparel, the fact that the retail bigwig is selling polyester clothing is enough reason for student-athletes to check them out. Sure, its products aren't as stylish and popular as Nike, Adidas, and Under Armour, but it can certainly get the job done.
Polyester clothing is suited for anyone who's exercising as the fabric is excellent in doing two things. First, it quickly moves moisture on top of the fabric, keeping the wearer dry and comfortable when working out. Second, it quickly dries the said moisture so that sweat doesn't stick on the skin.
Adorama
Adorama is also another great place to hunt for deals this coming Black Friday. The site will be offering discounts on electronic products ranging from laptops and drones to headphones and camera products.
It can be argued that athletes need the best equipment to track down and monitor their progress and what better way to do that than to record routine workouts. Reviewing your form, for instance, is a great way to improve one's progress, whether your sport is basketball, baseball, or football.
Even though Apple is doing a Black Friday sale on its own, it's still ideal to look through what Best Buy is offering, especially if you're a member of the Minnesota retail giant. Deals on the Apple Watch 3, 4, and 5 will likely be popular.
The first-gen AirPods is also expected to see a price slash, so it's best to check up on those too. And if you're a student-athlete who also may be looking for a deal on iPad Pro and MacBook Pro, then keep your eyes peeled for those products as well. 
---
Become an Insider
---
Editorial Disclaimer: The editorial content on this page is not provided by any of the companies mentioned and has not been endorsed by any of these entities. Opinions expressed here are author's alone
The content of this website is for informational purposes only and does not represent investment advice, or an offer or solicitation to buy or sell any security, investment, or product. Investors are encouraged to do their own due diligence, and, if necessary, consult professional advising before making any investment decisions. Investing involves a high degree of risk, and financial losses may occur.
---