Advertiser Disclosure
This blog post may contain references to products or services from one or more of our advertisers or partners. We may receive compensation when you click on links to those products or services.
---
Clean out your abundant used clothes and declutter your personal closet while earning some serious extra cash. Second-hand clothing marketplaces like ThredUP and Poshmark offers you the opportunity to sell or donate your used clothes to the marketplace or charity of choice. The question is, which company should you sell your used clothes to and is worth your time and effort, ThredUp or Poshmark?

What is ThredUP?
ThredUP is a second-hand clothing marketplace, which can be essentially compared to an online thrift store. ThredUP is one of the largest resale marketplaces on the web carrying over 35,000+ brands on its digital catalog. ThredUP is eco-friendly by helping reduce the need for surplus clothing and incentivizing the recycling of unneeded apparel to reduce the carbon footprint on the planet. In other words, once you have cleaned out your closet of unneccessary clothing, you can feel good about your contribution to the making the planet more eco-friendly.
How the process works with ThredUp
How the process works is that once you have decided you want to clean out your closet, you first start off requesting a Clean Out Kit. You must categorize either you want to sell to the marketplace or donate your apparel item to the ThredUP marketplace before even the cleanout kit arriving in your door.
Be aware that there are four possible scenarios for each apparel item you may be selling or donating to ThredUp:
Donate to charity of choice.
Sell to the ThredUP marketplace with a direct offer and sale price.
Sell to the ThredUP marketplace with no offer, but listed on the marketplace on consignment (meaning you only get paid once they sell).
Item is deemed non-sellable condition and is recycled responsibly into pillow stuffing or the like.
When will I receive my payment?
Once you have shipped back your cleanout bag full of your unneeded clothing to the post office, the items will be sorted and quality checked to make sure you get some nominal value. If most of your items have a direct offer from ThredUP, you will receive a payment within 2 weeks. However, if most of your items were deemed consignment, you must wait until the item sells before receiving payment. In order words, getting payment from ThredUP can be a lengthy process.
The case for ThredUP
ThredUP makes reselling and recycling your unneeded apparel a very easy and seamless process. You will be rewarded not for top dollar on your apparel items, but for the convenience of just shipping all the items, without much hassle. If you are looking for top dollar for each of your unwanted apparel items, you should look into the Poshmark marketplace.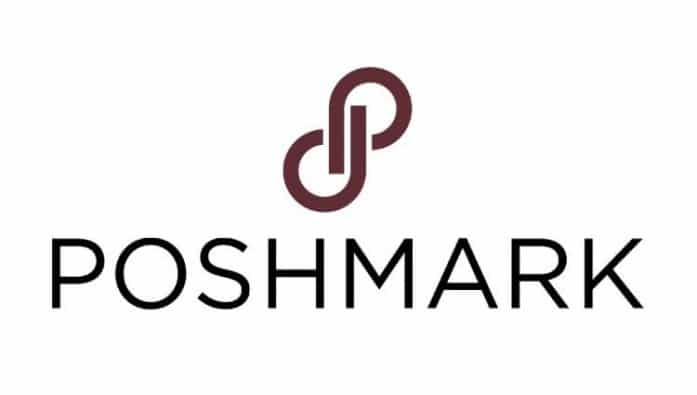 What is Poshmark?
Poshmark is a socially driven app. What that means is that it is like social media, but for reselling clothing items. In order to get more exposure, you have to get more followers and engage with your followers to get more sales. Poshmark has one of the biggest, active communities on the web. Poshmark has over 40 million active users since the company's inception in 2011.
How the process works with Poshmark
How the process works is that you will be asked to upload a photo, fill out a product description, name your asking price, and any important information about the product you are listing. Once the listing goes live on the Poshmark marketplace, buyers can now purchase off your online store.
When listing items on Poshmark, you have to spend some time taking good quality photos and overall spending more time on the product listing to stand out from the crowd. But, the process can be rewarding and you may receive top dollar for your items in comparison to the ThredUP marketplace for your time.
Poshmark fees
Poshmark takes a small commission off of your selling price. They take a cut of $2.95 for items under $15, and 20% of items sold over $15. This cut covers the cost of shipping.
When will I receive my payment?
Poshmark is quick with paying out payments. Once the buyer has purchased your item, you can almost immediately request for a payment once the transaction is complete. In order words, as long as the transaction is complete you can request a payout anytime.
The case for Poshmark
Poshmark has a very big and active community so if you have apparel that has recognizable brand names, you are bound to receive top dollar bids for your listing without much hassle. The downside is the amount of time and effort needed to get your listing on the web, especially if you have a large closet full of unneeded apparel.
ThredUP vs Poshmark – Which is better?
Poshmark is better for receiving top-dollar bid offers for each of your apparel items. Whereas, ThredUP makes donating a large quantity of clothing much easier and is more for the convenience factor. In other words, you have to decide which is more important to you, money, or your time. Once you have figured out that much, you will be able to decide which marketplace is better for your needs.
---
Become an Insider
---
Editorial Disclaimer: The editorial content on this page is not provided by any of the companies mentioned and has not been endorsed by any of these entities. Opinions expressed here are author's alone
The content of this website is for informational purposes only and does not represent investment advice, or an offer or solicitation to buy or sell any security, investment, or product. Investors are encouraged to do their own due diligence, and, if necessary, consult professional advising before making any investment decisions. Investing involves a high degree of risk, and financial losses may occur.
---