Advertiser Disclosure
This blog post may contain references to products or services from one or more of our advertisers or partners. We may receive compensation when you click on links to those products or services.
---
ZipRecruiter and Indeed are among the top job portals, top of mind, for job seekers. The question of which job site can actually land you a job and is worth your time and effort are probably what you are wondering. Because as you may be aware, finding a job is a full-time job in itself. The process of scheduling a phone interview may be daunting and nerve-racking, but imagine having multiple back-to-backs within the same week? Or even worst, only one phone interview every month due to the down economy?
This post hopes to breakdown of which job site, ZipRecruiter vs Indeed, is worth your time and how you can quickly and efficiently job search with less anxiety and fear of missing out (FOMO) on which site is better.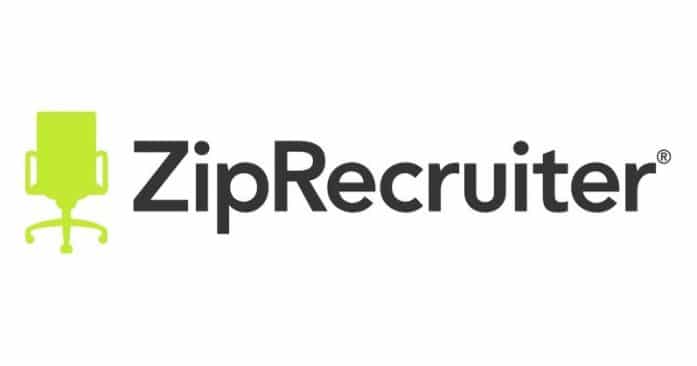 What is ZipRecruiter?
ZipRecruiter is much more than a job board. It is a centralized resource for job seekers, recruiters, and employers to find the perfect qualified match for the job. ZipRecruiter is unique for employers in that it syndicates an employer's job posting across multiple partner job boards to speed up the process of finding that perfect candidate. Because like what most employers know, time is the essence when it comes to finding a qualified candidate.
What this means for job seekers are more opportunities to surface to finding the job you have been looking for without having to go anywhere else.
For jobseekers
ZipRecruiter, similar to competitors like Indeed, are all free and charge absolutely nothing for job seekers. All it takes to get started with ZipRecruiter is registering an account so you can start viewing job listings, create job alerts, save interesting job opportunities, and ultimately when you are ready, apply.
For recruiters
ZipRecruiter makes finding qualified candidates, screening candidates, sourcing, quick and painless by streamlining and automating the process by increasing the amount of exposure to the job listing and keeping all the critical candidate information handy all in one central platform to review. Best of all, Ziprecruiter prides itself on not charging Recruiters an extra "recruiting fee."
For employers
ZipRecruiter is much more than a job board. It is a job syndication resource that promotes your job to prospective candidates across multiple channels and partner job boards to help give you that extra visibility to find that qualified candidate as soon as possible.
Best of all, ZipRecruiter plans start at Standard plans that cost you for the extra convenience. To view ZipRecruiter's Standard, Premium, and Enterprise plans, click here.
How does ZipRecruiter work for employers?
Is ZipRecruiter legitimate?
ZipRecruiter is legit and offers job seekers a large database of job opportunities. For employers, ZipRecruiter is a robust hiring tool for sourcing resumes and finding qualified candidates at a fraction of the cost. In other words, ZipRecruiter is legitimate as it gets.
The case for ZipRecruiter
With over 9 million jobs posted, the job board rocks a robust database of job opportunities for candidates with resumes to apply to. ZipRecruiter is only one of the few active job boards on the web where the job board is constantly cleaned out, weeded, and filtered for a better job seeker experience. So when you are applying for a job, you know you are actually applying to an open position – not a position that was around for the entire year.
ZipRecruiter offers many features like alerts, personal feeds, customizations, and notifications to help curate a better experience for job seekers. This enables job seekers the ability to "see what is out there" without having to do much additional research. Setting email or phone alerts is as simple as a set and forget for key terms to keep your industry on your radar.
Moreover, ZipRecruiter has an active community in which the website is much more than just a job board. ZipRecruiter is also a resource and partner who wants to see you thrive in the job market. As a result, there are many free guides, templates, and resume resources to help guide your job searching process. ZipRecruiter makes it easy for job seekers with no fees or time restraints to worry about.
What is Indeed?
Indeed much like ZipRecruiter is a job board. Although they are comparable, Indeed has been around for a bit longer than ZipRecruiter. Indeed was founded in 2004 and for much of its history, has been known as a basic job board with decent user design for potential job seekers to navigate throughout the website. However, don't let the website design fool you, Indeed is one of the biggest job boards on the web, although spam and quality checks for the website may be a concern.
The case for Indeed
Indeed has blown up to be one of the largest databases for job opportunities, however, with that comes growing pains. One of the biggest annoyance of being a job seeker on Indeed is that there are many ghost job listings – job listings that have been around for entire years but would still live in the database. Although this may be rather cumbersome for job seekers to filter through, time is the essence especially since finding a job is a full-time endeavor in itself. Although I have to commend Indeed for growing at the rate it has over the past 16 years and overtaking popular job boards like Monster in the early dot com boom, Indeed in my opinion has to focus more on the product a bit more to separate itself from more rising and emerging players like ZipRecruiter if they want to keep their competitive edge for their business.
Which is better for job searching, ZipRecruiter vs Indeed?
Hands down, ZipRecruiter is the better product and platform that have curated and tailored the user experience with job seekers, recruiters, and employers in mind all in one platform. Indeed has had a lot of the preliminary success of being among the first to be around, but ZipRecruiter is quickly catching up and job seekers are starting to realize.
I personally prefer ZipRecruiter over Indeed due to the sheer volume and quality of job opportunities. With ZipRecruiter, not having to shuffle through countless ghost postings is also nice due to the community being active and the system flagging expired listings. To put it simply, time is the essence when it comes to job searching and ZipRecruiter has your back.
---
Become an Insider
---
Editorial Disclaimer: The editorial content on this page is not provided by any of the companies mentioned and has not been endorsed by any of these entities. Opinions expressed here are author's alone
The content of this website is for informational purposes only and does not represent investment advice, or an offer or solicitation to buy or sell any security, investment, or product. Investors are encouraged to do their own due diligence, and, if necessary, consult professional advising before making any investment decisions. Investing involves a high degree of risk, and financial losses may occur.
---