Advertiser Disclaimer
This blog post may contain references to products or services from one or more of our advertisers or partners. We may receive compensation when you click on links to those products or services.
---
With the pandemic now under control and the worst behind the United States as of 5/22/2021, many states are already planning on reopening in full capacity. Just this fortnight, California has announced that the entire state will fully reopen with no required social distancing on June 15, 2021, based on science and data telling us that the pandemic is now under control thanks to the COVID-19 vaccines from Pfizer and Moderna. Thankfully, the more of the general populace gets vaccinated, the quicker the country will recover from the pandemic as a whole.
Post-COVID pandemic, Uber is experiencing a shortage of regular Uber Drivers
Yes, it is true. Uber is experiencing a shortage of regular Uber Drivers, which translate to more tip and pay for you because they will compensate more per ride, which is an opportune moment to be making $25/hour or more just for driving passengers around. I imagine this window of opportunity will be short-lived as more of the country transition back to a regular life that we knew pre-COVID pandemic. So if you want to take advantage of the current situation of a higher pay wage and tip, you will want to become a Uber Driver sooner than later to capitalize on this opportunity.
---
Become an Insider
---
So a question that may be looming in the back of your mind may be whether you should be a Uber Eats Driver, a Regular Uber Driver, or opt for both services?
Pros and cons of becoming an Uber Eats Driver
Pros of becoming an Uber Eats Driver
You do not have a face-to-face confrontation with your customer when delivering food as opposed to driving a client passenger around if you were to say be a regular Uber driver. Your passenger is the food your delivering.
Food delivery can feel routine like clockwork and not have too many wildcard variables like having noisy or rude passengers in your car.
If you are shy and don't like to deal with customers who may or may not be rude, intoxicated, or a mix at different times of the day.
Not having to talk excessively or people-pleasing because your passenger is your food delivery remember.
Less risk of contracting COVID-19 because of less exposure to strangers
Very predictable and safe schedule because you can trust food and not constantly random passengers.
Introvert-friendly. No need to meet strangers.
Cons of becoming an Uber Eats Driver
Work hours are sadly only limited to breakfast, lunch, and dinner. Breakfast I've found to only have a very small time slot so realistically we are looking at only lunch and dinner as being viable opportunities to earn with Uber Eats.
More of a rush to get your food delivered on time because you are essentially on the clock once you accept a food delivery order from a nearby restaurant
Basically, when you are on the clock, it is crunch time.
Work can feel mindless and is predictable, which can be a pro or a con depending on the individual.
The "delivering" of the food can be a challenge if we're dealing with soups, drinks, or hot food items that may require a hot bag or stains in your car.
Your car over time may start smelling musty and smell like rotten food if not properly ventilated.
Have to "deliver" and get out of your car, whereas with being a regular Uber Driver, you stay present in the car basically at all times.
Apply referral code carolynn207ue to be eligible for the Uber Eats sign-up bonus.
Pros and cons of becoming a Regular Uber Driver
Pros of becoming a regular Uber Driver
For the extrovert, you will be able to talk and meet more people to pass time quicker – can be a pro or a con depending on the personality of the driver.
More tip money due to you providing more in-person service as opposed to food drop off like Uber Eats and Uber's shortage of regular Uber Drivers
You can work around the clock and not be limited only to lunch and dinner hours. Flexible hours are always in demand for drivers.
Cons of becoming a regular Uber Driver
More variables of the passenger stranger entering your car. The passenger can be intoxicated, rude, or a mixture of them worst-case scenario.
More exposure to people in the public, which means more potential risk and exposure to the COVID-19 pandemic
Having to people-please and potentially be conversational – depends on the preference of the individual driver really
You may drive into an area far away from where you live or originally started your route at the beginning of the day.
Requires more gas money and mileage on your car
Apply referral code carolynn207ue to be eligible for the regular Uber Driver sign-up bonus.
Should you become an Uber Eats Driver or Regular Uber Driver?
I personally say to try both services because it doesn't hurt to try and they both offer different unique services and experiences, but you are free to explore the pros and cons of each service detailed below and make your best-educated decision. You can always opt out if you ever decide you prefer delivering food over driving passengers or vice versa.
If you are vaccinated: I recommend signing up and opting for both Uber Eats and regular Uber.
If you are not vaccinated yet: I recommend signing up for Uber Eats only, until you are vaccinated.
---
Find out the best stocks to buy in 2022
Join 200,000+ subscribers today and claim a free 14-day trial of Seeking Alpha Premium. Cancel anytime.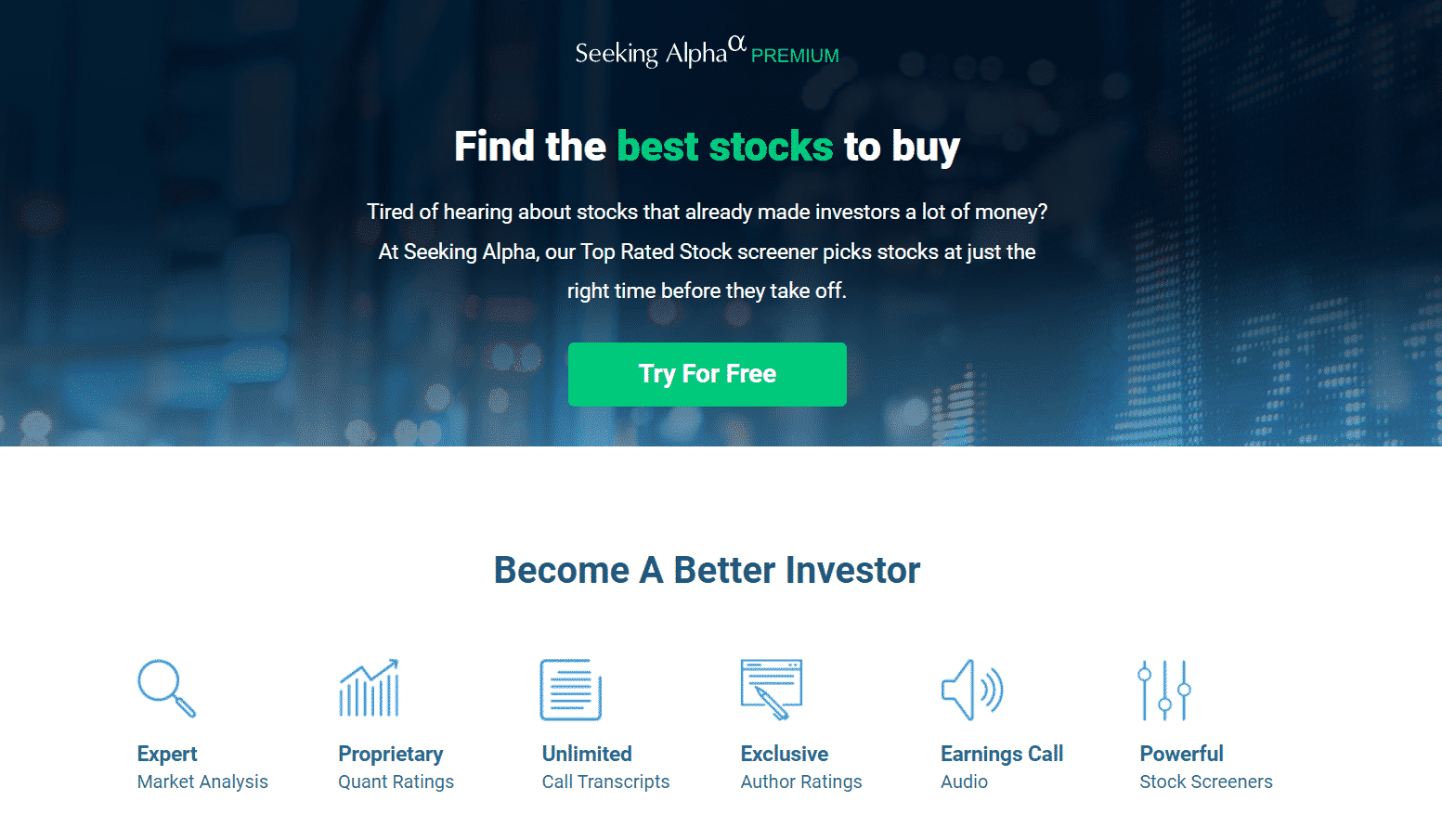 ---
Editorial Disclaimer: The editorial content on this page is not provided by any of the companies mentioned, and has not been reviewed, approved or otherwise endorsed by any of these entities. Opinions expressed here are author's alone
The content of this website is for informational purposes only and does not represent investment advice, or an offer or solicitation to buy or sell any security, investment, or product. Investors are encouraged to do their own due diligence, and, if necessary, consult professional advising before making any investment decisions. Investing involves a high degree of risk, and financial losses may occur.
---