Advertiser Disclosure
This blog post may contain references to products or services from one or more of our advertisers or partners. We may receive compensation when you click on links to those products or services.
---
Tax season is just around the corner, which can be a stressful event. Tax codes are constantly changing and with the introduction of COVID-19 related reductions and tax credits, it is imperative to be informed of the latest tax laws to sure you are getting the maximum tax refund possible.
Fortunately, TFX streamlines tax preparation and offers expert advice to families, businesses, and individuals who want to file their taxes through a tax preparer online. Filing taxes with TFX is trusted, convenient, and offers expert tax guidance for clients.
TFX Platform Benefits
At TFX, they do all the research and filing in one simple, streamlined process. Simply upload your files and the team of expert tax filers will handle the rest to ensure you have the best tax refund.
The TFX software is updated regularly to account for all your tax filing needs.
Customer service is accessible and easy to get ahold of incase you have a particular question about your taxes.
The simplified process of tax preparation; TFX portal is extremely easy to use
TFX professionals are honest, reliable, have a very good understanding of the expatriate situation, knowledgeable, professional.
TFX services includes tax planning services
Streamlined Procedure — helps to file multiple tax returns all at once
Clients receive significant refunds from filing with TFX software
How to file for taxes with TFX?
The online TFX software platform streamlines the entire process. Follow this step-by-step tutorial on how to simplify your tax needs with tax filing experts from TFX.
Step 1: Get started with TFX by answering a questionnaire

Step 2: Answer questionnaire to best address your tax filing needs.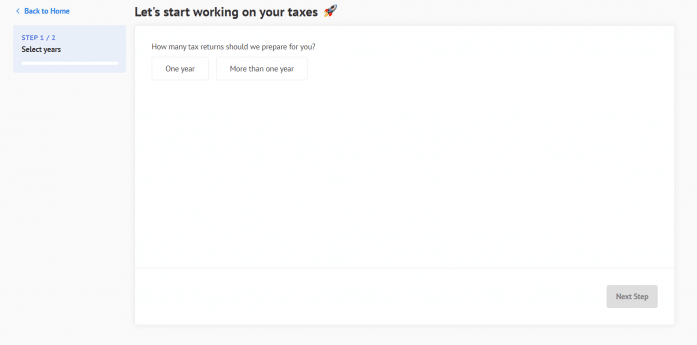 Step 3: Upon completion, questionnaire will be sent to a TFX expert for filing. The experts will handle the rest for a significant refund.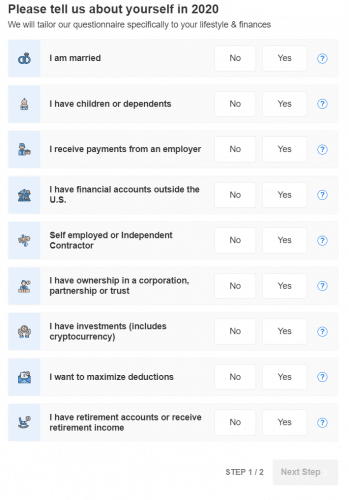 TFX reviews from customers around the world
Watch and read reviews from verified TFX customers from all over the globe who use TFX for simplifying their tax filing process.
Taxes for Expats is always timely and professional. They follow up so nothing is left to chance or remains unclear. I have used this service for 4 years now and I feel confident and secure in their knowledge of the tricky tax laws that affect Americans abroad.
I have received attentive & excellent help from everyone I have worked with at Taxes For Expats. They have always given helpful advice and reminders, I have recommended them to every American I know living abroad!
Working with TFX is easy and painless. You have to make sure that you have all your papers prepared and fill in all of the areas on the Questionnaire but there are helpful hints and it is easy to see what you have missed and go back later to fix or fill in. Overall the chargres are very reasonable but you do have to be willing to put in quite a bit of homework to complete the questionnaire. They have your back if you need to ask questions and are friendly and professional to deal with. Useful ShareRead 1 more review about TFX – Taxes for Expats
For more honest review testimonials from verified customers of TFX, visit Trust Pilot or Verified Reviews.
---
Become an Insider
---
Podcast
---
Editorial Disclaimer: The editorial content on this page is not provided by any of the companies mentioned and has not been endorsed by any of these entities. Opinions expressed here are author's alone
The content of this website is for informational purposes only and does not represent investment advice, or an offer or solicitation to buy or sell any security, investment, or product. Investors are encouraged to do their own due diligence, and, if necessary, consult professional advising before making any investment decisions. Investing involves a high degree of risk, and financial losses may occur.
---